By Christopher Viviani (@Chris_viv)
Injury Report:
WR Jordan Matthews (back) returned to practice yesterday in a limited fashion after missing practice on Wednesday.
CB Nolan Carroll (concussion) was cleared to return to practice and logged a full session on Thursday. His availability for Sunday is trending in the right direction.
TE Zach Ertz (hamstring) and S Terrence Brooks (hamstring) did not practice on Thursday and it is unlikely Brooks will be available for Sunday's game. Ertz expects to play.
Matchups Notes: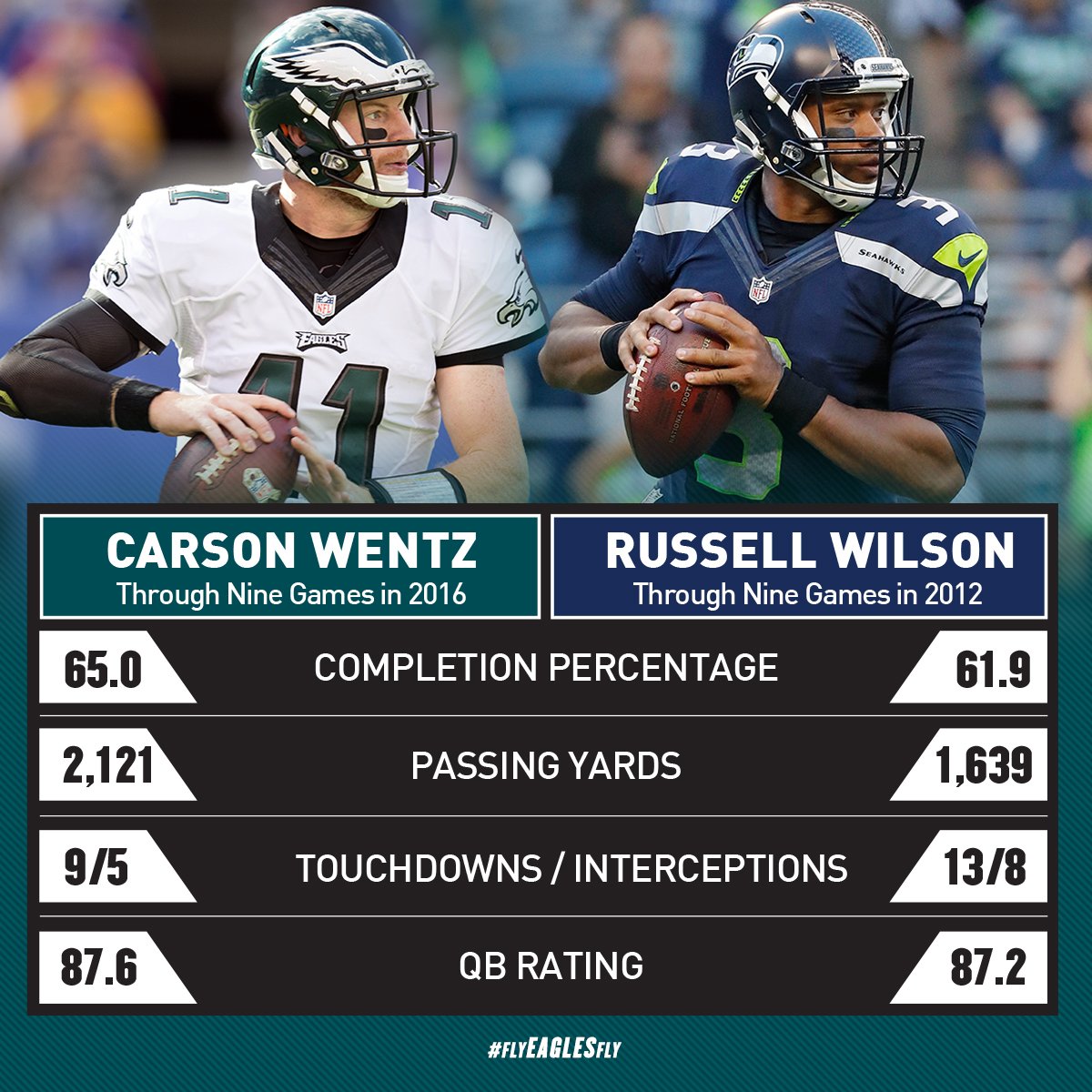 (photo courtesy of Philadelphia Eagles)
Russell Wilson is one of the most successful young quarterbacks in the league and led the Seahawks to their first franchise Super Bowl victory. Carson Wentz has shown he has all the makings to be a franchise QB and continues to show his ability and toughness each week. Wentz's stats so far are very similar to Wilson's through their first nine career games. Eagles fans can only hope that Carson can follow Wilson's example and deliver the first Super Bowl to a starving franchise.
Jordan Matthews is easily the best receiver on this offense and has potential for a big day as Seattle has been weak against opposing slot receivers. In five of their past six games, Seattle has allowed 100+ yards or a TD to the slot position. As for the other receivers, this is how I imagine Earl Thomas and Richard Sherman watching tape on them: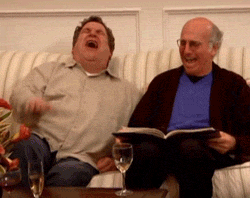 The Eagles defensive line needs to be dominant once again and find ways to take down the elusive Russell Wilson. The Seattle offensive line is one of the worst in the league and Fletcher Cox should be able to take advantage against rookie guard Germain Ifedi.
#Eagles have a top-5 Dline. #Seahawks have a bottom-5 Oline.

Graham, Cox, Logan, Barwin, and Curry all HAVE to dominate this matchup.

— Tyler Steege (@TSteegeNFL) November 15, 2016
On the opposite side, the Eagles O-line will have their hands full with a fast Seahawks front seven. LT Jason Peters did not allow a single hit or hurry on Carson Wentz last week and will lineup against DE Cliff Avril who has nine sacks this season.
The Seahawks have allowed at least 24 points in four of their last five games while the Eagles have limited opponents to fewer than 24 points in six games this year.
In the last four weeks, Seattle has allowed 124.5 yards per game on the ground and the Eagles are coming off of a 208 yard rushing day. They will rely on the committee of Mathews, Sproles, and Smallwood to keep the chains moving.
Other Nuggets:
The 2017 Hall of Fame Class semifinalists were announced on Wednesday and two former Eagles have made the cut. Brian Dawkins and Terrell Owens are each on the list of 26 players that will be trimmed to 15 in January. For more on Weapon X being nominated, click here to see what our own James Seltzer has to say.
On Thursday, the Eagles signed safety/special teamer Chris Maragos to a three-year contract extension through the 2019 season.