The Eagles stock overall?
In a holding pattern. Look strictly at their record these past four games and their stock should be going down, sit down and watch the games and you see a perennial playoff team that beat an undefeated team and had the top team in the NFC dead to rights. I don't know what to do with this team because one week they look legit and the next they get their doors blown in by the Redskins. Football's weird, especially in 2016.
Stock Up:
Darren Sproles:
Where would this team be, for even the last 3 years, without Darren Sproles. Seriously. This guy is a wunderkind that hasn't shown any signs of slowing down. Last week, he gashed the Cowboys and he's all but taken away the starting role from Ryan Mathews. To me, the best way to use Sproles is as a change of pace back that is lethal in the screen game, so the overuse of him is a bit worrisome for me, but at this point you just have to keep riding the guy since he's been so good. While they run the risk of running him into the ground, he's been the Eagles best offensive player and it would be wise to continue getting him the football as much as possible. Also, believe it or not, we could see even more of Sproles with Huff gone. Maybe use him in the slot and get him on linebackers? Either way, never leave me, Darren Sproles.
The Offensive Line:
To not mention the behemoths up front after discussing how great Darren Sproles has been would be a huge injustice to these guys. Since Washington, this unit has really stepped up. Even when Allen Barbre went down last week Stefen Wisniewski stepped in and was ultra-impressive– Barbre is out again this week, so they'll need him to maintain that consistency for most likely only one more week. Even though he may be hurting the downfield passing game, Big V has done a pretty good job since the Washington game. The play calling has certainly helped V, as the Eagles are getting the ball out quicker and not letting the defenders get to Wentz, but still V has been solid enough. Until V can show he can hold his pass block, this Eagles offense will be hesitant to take deep drop-backs and push the ball down the field. REGARDLESS, the offensive line has looked good since Washington and was dominant Sunday night.
Brandon Graham:
Graham's stock has been going up and he's now the 3rd or 4th most important person on this defense? Cox, Jenkins him or Hicks? I don't know but Graham has been a monster these past two weeks and have been getting consistent pressure on opposing quarterbacks.  PFF has been touting this guys horn for a while now and it's finally paying off. He's been great and if you don't believe me, WATCH.
Stock down:
Title Droughts:
Title droughts took a massive hit this week as the Cubs ended their 108 year World Series title drought as they defeated the Indians this week in what will probably go down as the biggest/best baseball game of our life, which is crazy to say. Of course, now the Indians title drought continues on, but if the Cubs can win the World Series why can't we win the Super Bowl?
Doug Pederson:
Oh, Doug. First, you blow the game in Dallas last week and then you handle the Josh Huff situation in a really weird way. Doug actually uttered the phrase, "get some lovin' on him"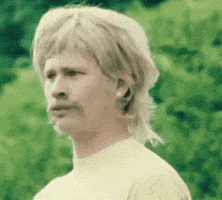 REALLY bad week for Doug's stock. Of course, all of that can change with a huge bounceback win at the Giants this week.
Nelson Agholor:
I didn't think Agholor's stock could get any lower but then he bitched about people complaining about the wide receivers' drops. Colossal mistake in a city like Philly. These people will not forget that and rarely, unless you turn into a stud, will they forgive a player for such a comment. Seen it many times. Jimmy Rollins won us a World Championship and people are still just meh on him because he called us front
runners. That's Jimmy Rollins, you're Nelson Agholor. It's put up or shut up time for old, Nelson.
Bill Simmons:
Oh, Billy. Simmons' stock to a major hit today as his show, "Any Given Wednesday" was cancelled after just 4 months by HBO. Watching it, I felt a bit awkward at times. Simmons just isn't meant to be on TV and the show was too scrunched together for me. Of course, Bill is still getting paid $20 million by HBO… We go live to Bill to get his reaction to the news: