The Snow Bowl was the most randomly awesome regular season game of my lifetime.
Isn't it hilarious how much we romanticize and freak out over snowy football games? All of a sudden, with the first hint of a snow-filled football game we all of a sudden turn into wise old men and women.
"Ahh yes, sonnie I remember the Snow Bowl with that crook Chip Kelly and that quarterback that left the playoff game with a lead that year." — Me in 50 years.
EVERYONE loves snow games, because we like to think that that was the way they used to play back in the day, back when men were men and played without helmets and in blizzards. It's like we have a weird obsession with seeing world class athletes failing against mother nature.
The Snow Bowl was just a snapshot back to the "good ole days," and man, was it absolutely awesome. If you remember correctly, the 2013 season was a romantic tale of a team that was supposed to revolutionize football. The Eagles were hot, and this Lions game was in the middle of their run to finish the season winning 7 out of 8. We all thought that the only thing slowing down the Eagles at this point was, dare I say, a BLIZZARD?
I was driving back from Penn State the morning of the Snow Bowl and all of a sudden my buddy, who was over at my apartment preparing for the game, was telling me that there's 3 inches of unexpected snow on the field and that they were going to play through it. I was giddy with excitement because, you know, SNOW GAME. I was surprised though because at Bloomsburg, where I attended, we weren't supposed to get any snow. Philly wasn't allowed to get snow without Bloom getting some as well– your boy didn't want to have class the next day.
Can anyone explain to me how LeSean McCoy rushed for an Eagles record in a blizzard? How is that even possible? The guy truly was, and is, a freak of nature.




Ugh, watching highlights of this game made me miss DeSean and Shady and real playmakers. Even Riley Cooper caught a deep ball from Foles that day. The Eagles murdered the Lions that day, but the really cool part of the game was all the photos, remember these?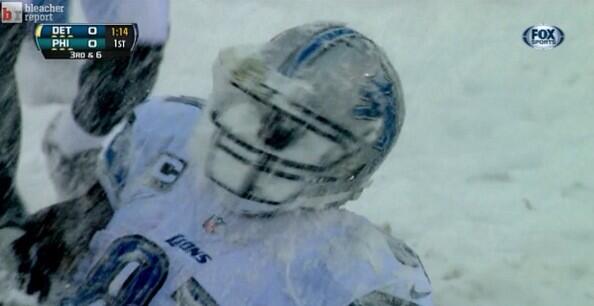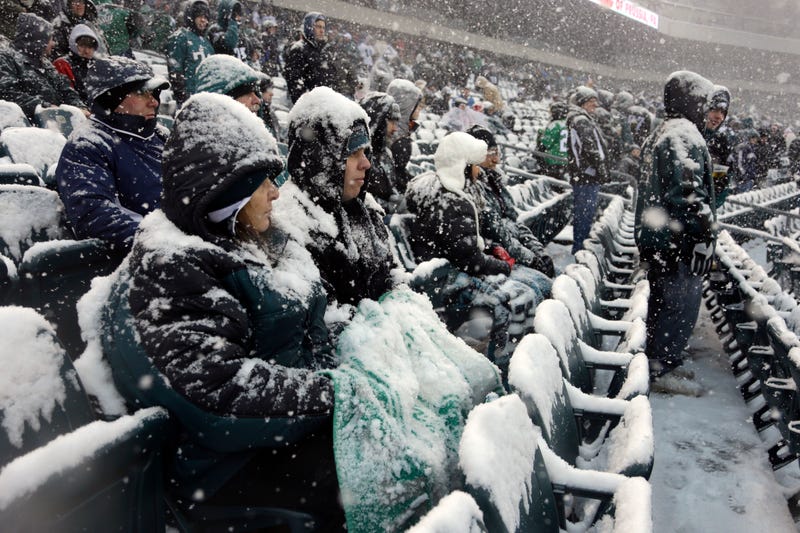 Snow games are awesome… ALWAYS.