The Eagles should not lose this game.
They also shouldn't have lost week but alas here we are. Their trap game is out of the way with that loss last week, they have the far superior team and the Redskins are coming off of three straight fluke-y wins that easily could have turned their of 3-2 record into 0-5. The Eagles should not lose this game, but I guess that's why they play them.
Can we talk about those last three games in more detail please?
Last three:
Yes, it's true the Redskins did win their last 3 games to pull them to 3-2 on the season. Yes, it's also true that they very well could be 0-5. I think Trent Dilfer summed it up perfectly in this vine:
In the end, water is going to level out and that's exactly how I feel about this Redskins team.
Let's start with the Giants game shall we? First off, the Giants stink. They have a diva receiver they can't control, a defense that they paid a fortune to that still can't stop people and take away Eli's Super Bowl rings– is he even a top 15 QB in this league? The Giants handed the Redskins this game with two turnovers in Redskins territory and one pick by Eli with the Giants on the 15 yard line. Eli also had the game ending interception that sealed a Redskins victory. Like I explained in What's the Line Saying, the Browns had a fumble that was just taken away from them. Duke Johnson "fumbled" the ball, immediately recovered it and they gave the Redskins the ball. That "fumble" killed a drive and so did a fumble at the end of the third quarter that happened just as they were once again driving on the Redskins. Those two plays shifted the enter momentum of this game. Finally, the Ravens game. The Ravens had them beat twice and Washington escaped once again. C.J Mosley fumbled into the endzone, which took a touchdown away from the Ravens and gave the ball back to the Redskins and Breshad Perriman was inches from winning it for the Ravens a second time.
Three straight fluke wins, I can't anticipate that keeping up.
Key stats:
Here's a freaky stat that may or may not sway your opinion on this Sunday's game. This is the Redskins final home game before the general election and the Redskins success or demise has a scary correlation with the outcome of the general election. In 17 of the last 19 tries in this scenario, if the Redskins were to win on Sunday the incumbent party wins the general election. However, if they lose, the incumbent party also loses. 17 of the last 19. The fate of our country is sort of in your hands. No pressure.
The Redskins have come out this week and said that they plan on blitzing and pressuring Wentz as much as they can on Sunday. Good idea, except that Wentz is currently 31/37 against the blitz this season, so….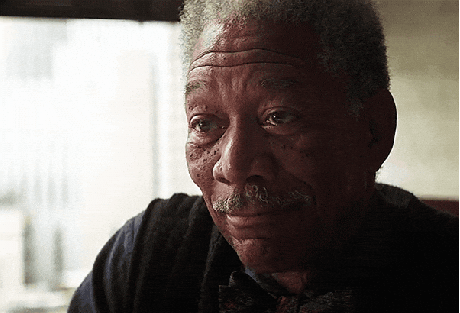 The Redskins are allowing opposing QB's to complete 68% of there passes this season, which is right around where Wentz has been on the season, I would expect more of the same from Carson in his first divisional matchup.
The Redskins have forced 10 fumbles this year, well really 9 fumbles, and have had at least one forced in each game this season. We have Ryan Mathews. Maybe don't blow it this week, Ryan.
Even though Jim Schwartz doesn't know who he is…
Cousins actually has really good numbers against the Eagles. In three starts against the Eagles, Cousins has thrown for over a 1000 yards, has thrown 8 touchdowns to only 1 interception. Of course, all of those starts came against a Billy Davis led Eagles defense. Sunday will be a different animal for old Kirk.
Cousins' stats have been okay and good enough for 15th in DVOA but the tape shows otherwise… This is a super interesting read.
The Redskins run defense is ranked 32nd in DVOA. Don't blow this, Ryan.
Injuries:
So, Jordan Reed is out, which is huge because if you remember he torched the Eagles to a tune of 129 yards and 2 touchdowns. Losing him makes the Redskins offense less daunting. Now, they'll rely on the ageless Vernon Davis at the tight end position. I think… Yea, I think Mychal Kendricks can cover him if needed, but I'm really not sure.  Josh Norman is also banged up with a "heavily" sprained wrist. He should still play and be his usual effective self. Bashaud Breeland is dealing with an ankle problem, but in reality, he is probably still recovering from Antonio Brown burning him in week 1. Josh Doctson, their first round pick will be out this game with an Achilles problem.
Our good friend, Chris Baker, was a limited participant at practice this week, but he should really sit this one out unless he wants another one of these from J.P.
Eff that guy.